49th VIRGINIA INFANTRY
2006 EVENT PICTURES
49TH VIRGINIA AT ENDVIEW PLANTATION,
WILLIAMSBURG, USS MONITOR IRONCLAD
NEWPORT NEWS, VIRGINIA MARCH 2006

Click Here to See Pictures
49th VIRGINIA MEMORIAL DAY 2006
COLVIN RUN MILL LIVING HISTORY, FAIRFAX, VIRGINIA, JUNE 2006

49th VIRGINIA ATTENDS the 145TH ANNIVERSARY
BATTLE OF 1ST MANASSAS, JULY 2006
49TH VIRGINIA MEMBERS ENJOY A VACATION & CRUISE
IN CHARLESTON, SC
AUGUST 2006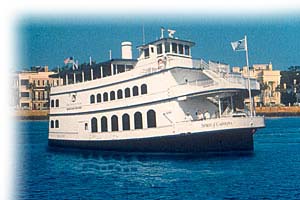 "Spirit of Carolina" Dinner Cruise Ship

Dinner Cruise On the Boat Old Exchange On the Boat Jeni & Georgia on Boat Lunch at Bubba Gumps & T-Bones & USS Yorktown in background

HUNLEY GRAVES 3RD CREW
Dave & Jeni, Tony & Georgia at Magnolia Cemetery, Hunley Graves
Real Tourist! taking pictures of each other!
49TH VIRGINIA MEMBERS BRAD & KIM WALDRON
DISPLAY THEIR ORIGINAL ANTIQUE MEDICAL COLLECTION
AT THE STONE HOUSE, MANASSAS, VIRGINIA, SEPT 2006

Click Here to See Pictures
49TH VIRGINIA ATTENDS 142nd ANNIVERSARY
BATTLE OF STANARDSVILLE
49TH VIRGINIA PUTS ON LIVING HISTORY
"CLIFTON DAY " CLIFTON, VA
OCTOBER 8, 2006
49TH VIRGINIA ATTENDS
142nd ANNIVERSARY
BATTLE OF CEDAR CREEK

Click Here to See Pictures
49th Virginia Infantry Attends
"The Haunting of LIBERIA PLANTATION"
49th Virginia Infantry Attends
Remembrance Day, Gettysburg, Pa. Nov. 18, 2006
Return to 49th Virginia Homepage