145TH ANNIVERSARY BATTLE OF NEW MARKET
NEW MARKET, VIRGINIA
MAY 15TH-17TH
AKA "MUD MARKET"
PAGE 2
3yr. old Kendall tries to explain
Jacobs Ladder to
33 yr. old Greg
Tony Carrell & Capt. Tony playing Grace while Aubrey looks on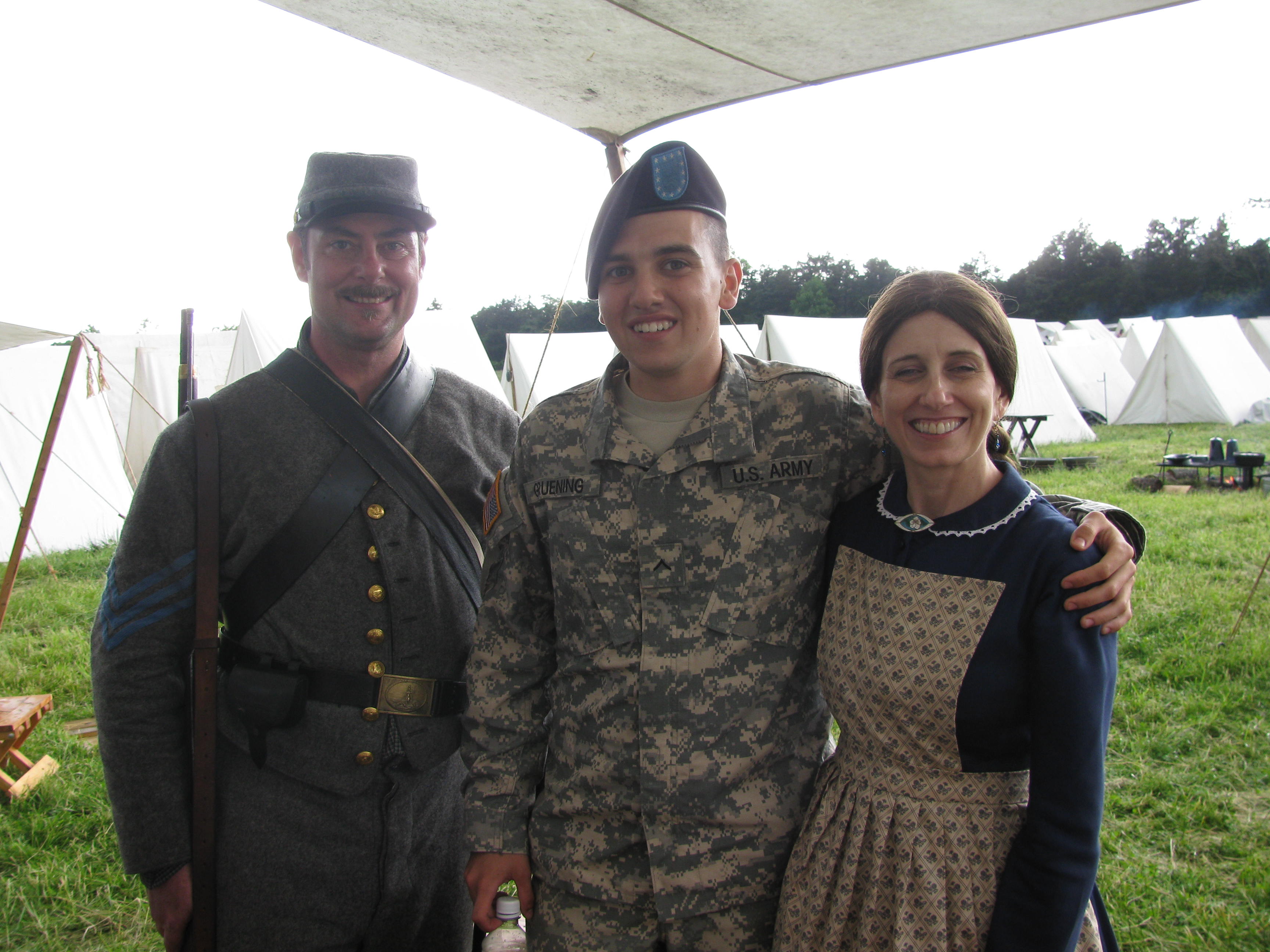 Former 49th Virginia Member Alex Gruening visits the
49th Virginia's camp as a US Army Soldier
Pictured with 49th Members Brad & Kim his Proud Step Dad & Mom
GOD BLESS OUR SOLDIERS!!
OH THIS CAN'T BE GOOD!!!!
THE STORM IS A COMIN!!!