49th VIRGINIA INFANTRY
145th Anniversary
Battle of
Chancellorsville
May 2-4, 2008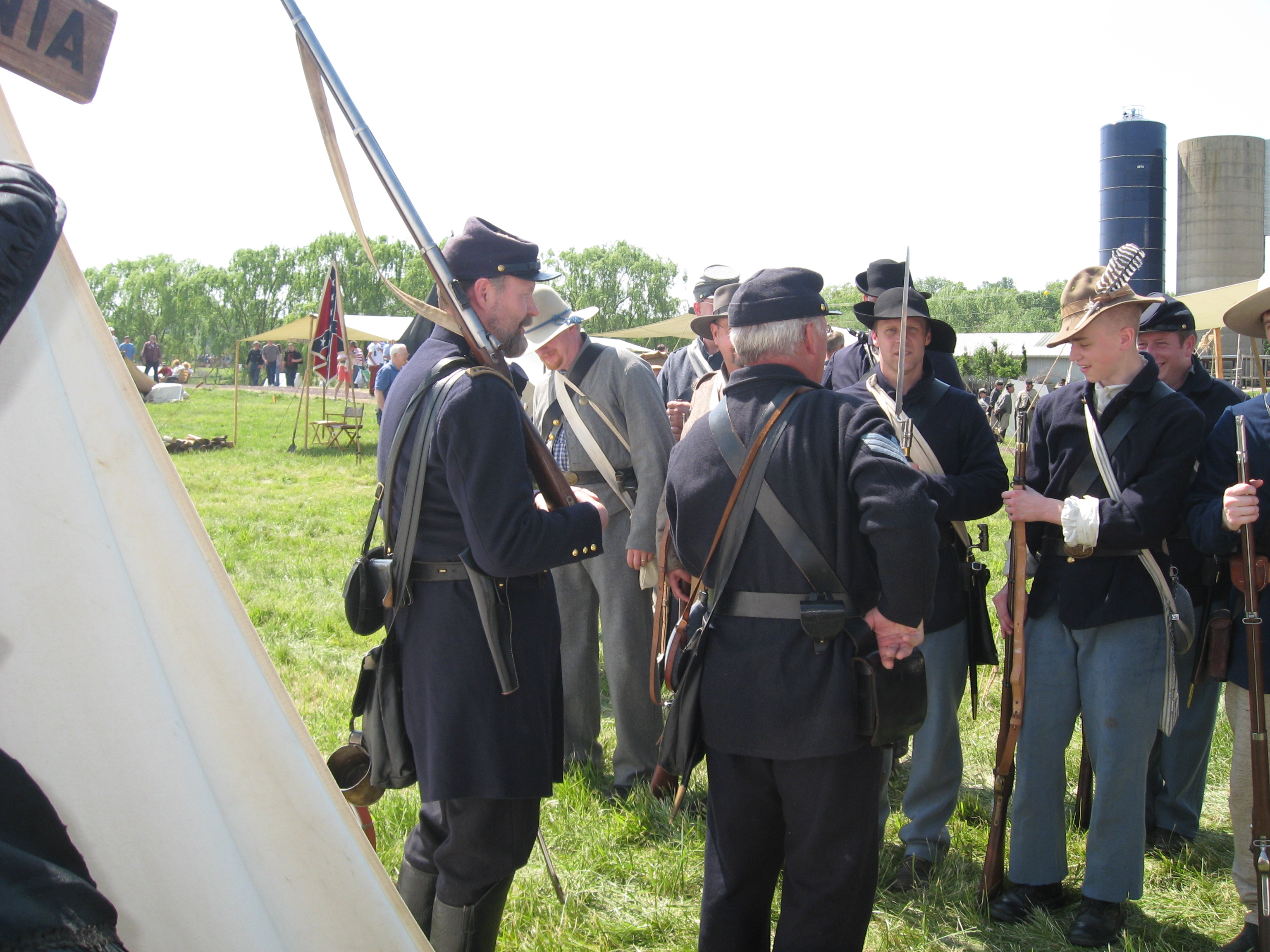 49th Virginia readies for Drill

What you talking about Captain! You want me to do What!!
I am mulling it over Ok I am good with that!!
Camp Life
49th Virginia Ladies Sewing our New Virginia Flag
49th Virginia Members play Bocce Ball
49th Virginia Members Participate in Field Hospital Scenario
Click Here to See More Pictures More to come !!!
Return to 49th Virginia Homepage